Martial Arts That Instill Self-Defense, Respect, and
Confidence by World-Renowned Professor Jacaré
Instilling in your child life skills, leadership abilities, and martial arts training for self-defense and confidence is the key to giving them the best start to life, and with our proven programs created by Multiple-Time World Champion Professor Jacaré, that is what we instill in every class.
What You'll Gain:


World-Renowned Jiu-Jitsu instruction



Self-Defense



Leadership Abilities



Anti-Bullying



Focus and Self control



Discipline



Character Education



Improved Physical Fitness



Confidence
Parents,
WE UNDERSTAND THE MANY CHALLENGES YOU AS A PARENT FACE WITH RAISING A CHILD IN THE MODERN WORLD OF TODAY.
Teaching right from wrong is one of the toughest challenges nowadays parents have to face, and it's not taught in the school system.
You love your child and want them to have the tools to take on life and succeed, but protecting them from bullying, constant peer pressure in and outside of school, and internet predators can make any parent feel stressed and overwhelmed.
But the great thing is you don't have to do this alone. With Jacaré Martial Arts right here in Orlando, our robust kid's martial arts program is the perfect companion to help you raise confident, strong, focused, and respectful children who can defend themselves.
Parenting is not easy, but you shouldn't have to be stressed out and face all the challenges alone!
Let Jacaré Martial Arts help you equip your child for success in our ever-changing world.
WHAT MAKES JACARÉ MARTIAL ARTS

DIFFERENT FROM OTHER MARTIAL ARTS SCHOOLS?

Success System
We are different from other martial arts programs because we develop self-defense, character education, and confidence throughout their journey, respecting their differences with tried-and-true Jiu-Jitsu techniques in a family oriented environment. Not just training, but a system for success.
Enhanced Jiu-Jitsu Curriculum
We offer an enhanced Jiu-Jitsu curriculum that incorporates the best elements of other martial arts, such as Judo, while keeping the most effective martial art as its foundation, Jiu-Jitsu.
Fitness for Life and Learning How To Protect Themselves
Our programs offer your children a unique opportunity to be physically strong, agile, and confident both on and off the mats. Whether it be losing weight, increasing their athleticism, or knowing they can better defend themselves from bullies both in school and in life.
Life and Social Skills
One of the best parts is not only will your child learn the most effective martial art, but they will also learn life and social skills such as high goal setting, leadership development, respect and confidence, teamwork, and how to keep a positive mental attitude no matter what life throws at them.
ADHD, Dyslexia, Autism, Dyspraxia friendly environment
All neurodivergencies are respected and welcome. We understand each child learns differently. The drills and repetitions help their attention span, fine and gross coordination, sequencing, working memory, while improving self control and reducing stress levels.
World-Renowned Instruction
And did we mention that the classes are designed by World-renowned World and UFC Champion and Icon of the sport, Jacaré.
Your development
We focus on the personal development, mental and physical aspect of martial arts, not just self-defense moves.
Black Belts
Our Elite Professors are all certified black belts with IBJJF, and qualified/licensed to teach martial arts to the highest degree.
Certifications
Each of our professors has passed intensive testing and certification processes based on years of traditon, research & development. On average a black belt takes over 10 years to earn.
What You
Can Expect
AT JACARÉ MARTIAL ARTS, IT'S OUR MISSION TO HELP YOU RAISE SMART, CONFIDENT, LEADERS WITH THE LIFE-TRANSFORMING EXPERIENCE THAT IS JIU-JITSU.
R

They will develop a solid foundation in Martial Arts and self-defense

R

Gain more confidence

R

Develop goal-setting skills

R

Develop goal-setting skills

R

Have increased focus and self-control

R

Ability to better process emotions

R

Decreased social anxiety

R

A respectful attitude in everything they do

R

Better focus in school

R

With every class get closer and closer to achieving their life goals all while having a blast!


DO NOT ALLOW YOUR CHILD TO BECOME A STATISTIC
Equip them with the tools and training they need to succeed in life with Martial Arts
Our martial arts students regularly join Ivy schools and become community leaders after going through our programs. The values, life skills, and confidence they learn during their Jiu-Jitsu journey last a lifetime.
If you tried martial arts before and it didn't work out for your child, it's not your fault! Many other martial arts schools mainly focus on competition, have a shark tank mentality, and are not qualified to the highest degree in teaching.
Before you even walk in the door, it was set up to fail. Our programs, however, are designed to meet your child's needs in a welcoming/family environment; we guarantee it!
Not achieving their full potential is just flat-out wrong, they have the desire, the ability, and deserve to live life to the fullest. And we're here to help you guide them there.
The cycle of investing your hard-earned money and time into ineffective programs ends today!
Putting in the work to reach their goals will not be easy, period, but nothing ever worth doing is. With us, you will get results and love the amazing journey toward the life you have always envisioned for your child.
And that's why we made it our mission to provide the most effective martial arts program in Orlando and beyond so your child can be all they're made to be.
How Our Programs Work

In order to enhance your life today and start training, it's important that you understand how it all works.
The first thing you should know is that we teach you 2-5 times a week, depending on your program, so you retain what you learn but still have time to do other activities throughout the week that you enjoy, and that complement your lifestyle and goals.
Classes are 1 hr. – 2hr. with fundamental and intermediate/advanced classes available, starting with warmups, techniques, drilling, and then live rolling, which is where you grapple with your partner for a few 5 min. rounds. You will be amazed at the extra cardio, strength, and endurance you'll have after a little bit of training, all while having so much fun!
Also, all of your attendance, stripes, and progress are tracked with your VIP student account, so we can ensure you are progressing on target and above your peers.
Getting Started is Easy: Just 3 Steps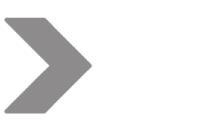 Schedule your FREE, no obligation into class with the link below.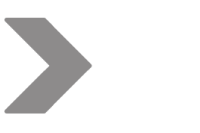 Come in on the first day of class to learn the foundational elements of Jiu-Jitsu, striking, and self-defense.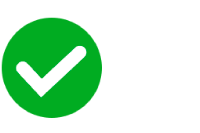 Enjoy seeing your health, fitness, and full well-being improve day after day.
Additionally, we're even giving you a 100% money-back guarantee on your program. If for any reason, you are not satisfied with your program within the first week, you will receive a full refund on the program's monthly investment.

There are two types of people in this world…
People who dream about being everything they know they can be but never take action
And those who take action when the opportunity comes their way.
Since you read this entire presentation this far, I think you are one of the select few people who genuinely want the best for their family, who we're looking for at our GYM.
If I'm right, and you're still with me.
We're ready to start training your child toward their best life today.
Only you can decide.
Simply click the link below to start today, we think you'll be very happy you did.
FREQUENTLY
ASKED QUESTIONS
What Age Groups Are Available?
We offer kid's Martial Arts programs for 4 & up.
I Love All the Benefits, Such as Self-Defense, Confidence, and Mental Health (Stress Relief)… But Is It Fun?
Our primary goal is to make sure all our Jiu-Jitsu students have the time of their lives training in an enjoyable, family, and safe environment. Drop by and see a class for yourself – we all have a blast, and our instructors love it too!
Membership Commitments, Are They Long?
We have a program for everyone and every budget. We offer month-to-month investment as well as savings on longer programs of up to 10%. Ask our GYM manager about these savings.
Does My Child Need Previous Experience or a Particular Fitness Level to Enroll in Our Jiu-Jitsu Classes?
Not at all; our classes offer a good mix of both boys and girls of all fitness levels, ages, and years of training. It's very common in Martial Arts for beginners to train alongside some of the more experienced students to learn safely and progress faster. Helping each other out in an enjoyable team environment is a pillar at our GYM and the Jiu-Jitsu culture.
What Should My Child Wear On His/Her First Day?
Athletic shorts or leggings and a tighter-fitting t-shirt are perfect for their first day. After their first class, we have all the gear they will need at our PRO shop ready for you.
After I Schedule my FREE Intro Class, What Happens Next?
You will receive an email and phone confirmation with instructions on how to enjoy their first class of Jiu-Jitsu. One of our instructors will call you, or you may contact the school directly at: (407) 489-8284
Will I Be "Fighting" Other Students?
Not at all! You will learn battle-tested Jiu-Jitsu and self-defense techniques safely. We do, of course, offer live sparring, what we call (ROLLING) when you're ready to provide you with the best conditioning of your life and to more fully prepare you should a real-life situation arise. The great thing is at any time you feel uncomfortable, all you do is tap twice with your hand or foot, which stops the roll immediately. We're always safe!
SET YOURSELF UP FOR SUCCESS AND BEGIN
YOUR MARTIAL ARTS JOURNEY TODAY!
Trial offer... No commitments

100% Money back guarantee!
EXCLUSIVE ONLINE OFFER…
DON'T MISS THIS OPORTUNITY!