WHAT
WE OFFER
Our Martial Arts programs in central Florida offer you a unique opportunity to live a healthier life while training your whole body and mind together for both you and your children.
Brazilian Jiu-Jitsu is exceptional, to say the least, and is proven to be one of the most effective martial arts globally, which anyone can practice! Our martial arts/Jiu-Jitsu programs are designed to help you reach your goals. Whether physical, mental, or achievement-based: such as losing weight, knowing you can defend yourself and your family, or even just distressing from work, we have you covered.
HOW
WE DO IT
Our mission is very simple: "Provide you and your family a happier, healthier life through a family-first martial arts program where you can train and grow both on and off the mats."
We strive to create a family environment where we build each other up every time we train; iron sharpens iron, so we can reach our full potential together, one roll at a time.
PROFESSOR RICARDO LIBORIO
Ronaldo "Jacaré " de Souza is one of the most accomplished martial artists of his era; he's in the 1% of the most successful individuals in our industry, and I do not doubt that he is going to transfer the same dedication and discipline to create this family-friendly environment to help the community even more.
Ronaldo, Larissa, and the kids will make anyone feel at home at his new gym.
I can't recommend a better place 🙏
PHILIP ROWE
I met Jacare when I was 1-2 as a professional when he was at the peak of his career. Since that day he took me under his wing, countless private lessons, flew me around the world on his dollar, and even let me corner him! I always wondered why he would say…"Phil you will be here soon (the ufc) you need to experience it all!" 5 years later I made it to the ufc. I'll never forget how selfless he was always helping me grow as a martial artist. Him now opening up a gym is just a testament of who he is! If you want to learn from a champion who cares then you have to train at his academy.
Ary Farias
BJJ world Champion/MMA Fighter
Ronaldo Jacaré "The Alligator "is a legend of Jiu-Jitsu and NoGi. For many years he was the top 5 of the biggest mma event of all time, UFC.
He is a reference and idol for the majority of combat athletes. He was the only athlete in Jiu-jitsu to win a world championship final in the absolute category with a broken arm.
From the age of 8 to 16 I had the honor of having Ronaldo Jacaré as my Jiu Jitsu Professor . After a long period, I became a training partner and I am very grateful for all of that.
In addition to being a great teacher, he is an excellent character builder and a true disciplinarian of persistence, dedication, determination and focus. As a professor he was always concerned about the students' lives outside the mat, school, family relationships and friendships. He has always played a very strong role not only as a professor, but also a very close figure of a father for me.



What To Look
Forward To
With our martial arts programs, you will develop a solid foundation in Jiu-Jitsu and self-defense, gain more self-confidence, and with every class, get closer and closer to achieving your aspirations, all while loving every minute of it in our welcoming, family-first GYM!
No more hours on the treadmill, stressing out all the time, or lacking confidence. Empower yourself today!
You want the best in life for yourself and the people you care about, and we at Jacaré Martial Arts will help you develop the physical and mental skills needed to reach these goals every step of the way.
If you have children, we offer a complete character education and life skills curriculum built right into their martial arts training. We teach your children elements of respect, discipline, and focus in every class. Plus, leadership abilities, anti-bullying, and other life skills that will propel them over their peers in their physical development, the classroom, and in life.
Getting Started is Easy: Just 3 Steps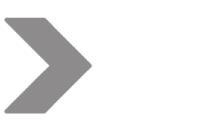 Schedule your FREE, no obligation into class with the link below.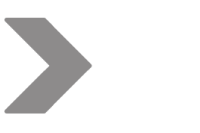 Come in on the first day of class to learn the foundational elements of Jiu-Jitsu, striking, and self-defense.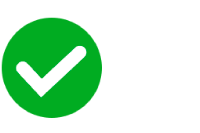 Enjoy seeing your health, fitness, and full well-being improve day after day.
OUR
BRAZILIAN JIU-JITSU

PROGRAMS
ADULT PROGRAMS
Our World-Class adult programs combine the most life-enhancing skills from Brazilian Jiu-Jitsu, Muay Thai, and Judo. This Martial Arts system provides your child with all the success tools needed for them to defend themselves, have the confidence to win in life, and the discipline/focus to make their dreams reality.
KIDS PROGRAMS
Our World-Class kid's programs combine the most life-enhancing skills from Brazilian Jiu-Jitsu, Muay Thai, and Judo. This Martial Arts system provides your child with all the success tools needed for them to defend themselves, have the confidence to win in life, and the discipline/focus to make their dreams reality.
ADHD, Autism, Dyslexia, and Dyspraxia
friendly programs
"God makes each person unique in many special ways. Just sometimes, our brain works just a little differently; it makes us unique. With ADHD, Dyslexia, and Dyspraxia, life was a challenge for me at times growing up, but then I started training Jiu-Jitsu, and everything changed.
I was clumsy at first, and my attention was not fully there. I had problems with sequencing and following instructions, but with time Jiu-Jitsu gave me better focus, the ability to better process emotions and self control, and the motor skills to quite literally become a multiple-time world champion.
I have seen and experienced how Martial Arts helps kids and adults like myself and my sons, who are also dyslexic. This is what I truly believe; that Jiu-Jitsu can change a person's life and elevate them to heights they never imagined possible. We strive every day to improve people's lives and help make their dreams a reality. We want to share this with as many people as possible to help kids grow with their differences into the extraordinary young people they are." – Jacaré
Read more about the UCF research on how Judo and Jiu-Jitsu can help your child
SET YOURSELF UP FOR SUCCESS AND BEGIN
YOUR MARTIAL ARTS JOURNEY TODAY!
Trial offer... No commitments

100% Money back guarantee!
EXCLUSIVE ONLINE OFFER…
DON'T MISS THIS OPORTUNITY!
Follow Us On Instagram
@
Ronaldo
jacare